Run to support immigrants and refugees in your community on April 29th!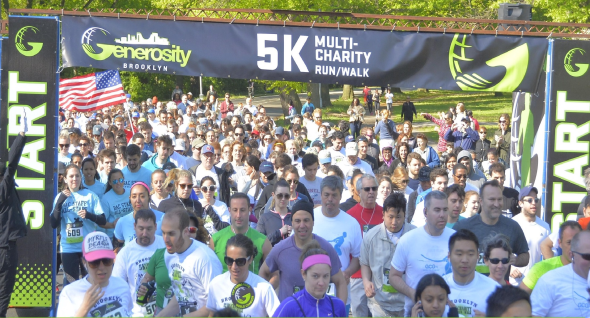 AAFSC is taking part in the Generosity Series 5k on April 29, 2018. Join us for a run/walk in prospect park at 9:00 a.m. Register now to show your support!
---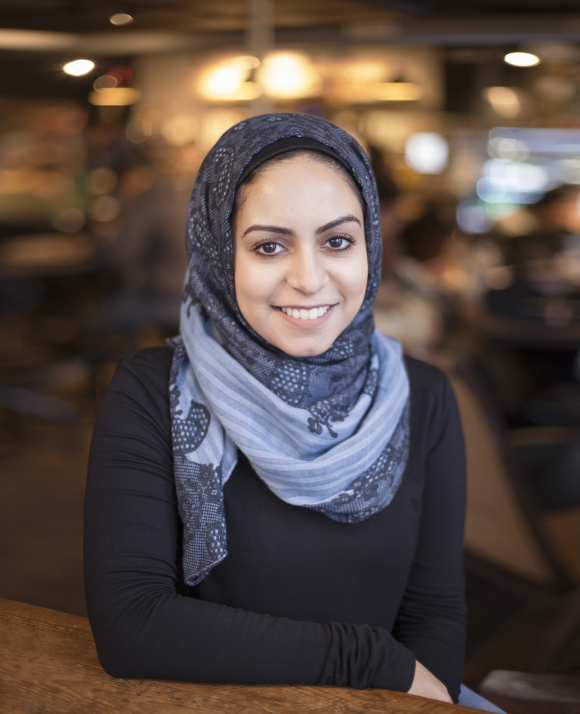 Photo courtesy of Sarah al-Saidi
Meet Sarah Al-Saidi, a mentor in our new Young Women's Leadership Initiative!
In February, we launched a new part of our Girl's Club at the Youth Program – the Young  Women's Leadership Initiative. Every Saturday morning, female mentors from the local Arab, Middle Eastern, Muslim, and South Asian (AMEMSA) immigrant and refugee communities come to speak to the girls, providing them with advice, support, and friendship. Former AAFSC Case Manager and current Ph.D. candidate in Counseling Psychology at Columbia University, Sarah al-Saidi, recently visited with our girls as a guest speaker. Check out our interview with Sarah on our blog and learn why she thinks female AMEMSA mentorship is so important!
---

New Immigrants and Refugee Fund: How you can support your refugee neighbors
Naajla Alani and Husam Sano fled Iraq with their two children in 2012 when Husan's life was threatened because of the work he had done with the U.S. Government. When they arrived, they faced many challenges, including paying off debt from their travel tickets.
In summer 2017, we launched our New Immigrants and Refugees Fund to help families like theirs. The average refugee family arrives in the U.S. with $5,000 in airline ticket debt to the International Office on Migration (IOM), and that debt must be paid off in installments within three years. Our Fund helps relieve some of this immense burden. So far, we've assisted 57 families – 277 individuals!–through the Fund. Learn more about Naajla and Husam's journey here in the Brooklyn Daily. We hope you will consider supporting these families through a donation, or drop by our Brooklyn office to purchase one of our t-shirts; all proceeds will go directly to the Fund.
---
Seven adult students have passed their U.S. Citizenship exams since January!
Every Friday morning, the classrooms at our Brooklyn office are filled with our adult students working hard with our ESL teachers and generous volunteers to prepare for the U.S. Citizenship Exam. So far in 2018, SEVEN students have passed their tests – four in January, one in February, and two in March – including Ban, a member of our Brooklyn staff! Pictured from bottom left to right is our student Mohammad with our Director of Readiness Initiatives, Nidal, our own Front Desk Administrator and Health Navigator, Ban, and our student Antonia.
From top right: Mohammad and Director of Readiness Initiatives, Nidal, Front Desk Administrator and Health Navigator, Ban, and Antonia. 
---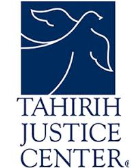 AAFSC participates in nation-wide report on immigrant girls and women
The Tahirih Justice Center, the largest nation-wide organization working to protect immigrant girls and young women, invited AAFSC to be one of 108 groups across 23 states to take part in a survey on the biggest hurdles facing immigrant girls and women in the United States. The
resulting report was published this January outlining some of the most urgent challenges facing this community and possible policy solutions. AAFSC is proud to offer services through our holistic programs, including our Anti-Violence Program, our English classes, our Legal Program, and more, to address many of the challenges highlighted. To learn more, read the full report, "A Window Into the Challenges Immigrant Women and Girls Face in the Unted States and Policy Solutions to Address Them," here.
---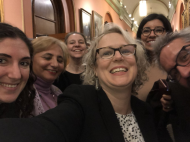 Standing up for our communities
At AAFSC, our program participants and staff are committed to being active members of their communities. Recently, Yemeni women in our Readiness Initiative and our volunteer teachers attended a rally together outside the offices of Senators Gillibrand and Schumer to protest the ongoing war in Yemen. On February 23rd, staff and community members – including our CEO, Rawaa Nancy Albilal, attended a rally at City Hall to protest proposed cuts to the New York
State budget that would affect child protective services. Maha Attieh, our Health Program Director, travelled to Albany this month with Make the Road New York and the New York Immigration Coalition to advocate for immigrant healthcare services. Pictured at left is Maha with her fellow healthcare advocates in Albany.
---
Keeping our communities healthy

As one of the few Arabic-speaking healthcare navigator sites for the New York State Health
Department, we serve individuals from all over New York state. Arabic speakers travel from all over to our
Brooklyn office for assistance finding and signing up for health insurance. In 2017, we enrolled 1,319 people in Medicare and Medicaid during open enrollment periods, and helped individuals fill out 473 applications for health insurance in Arabic. As part of our commitment to promote healthy communities, our Health Program Director, Maha Attieh, is hosting a 6-week diabetes management workshop in Arabic beginning this month.
---
Supporting the Yemeni community in Brooklyn and abroad
On March 13, AAFSC co-hosted a panel titled "End the War and Humanitarian Crisis in Yemen" with the Arab American Association of New York and the National Writers Union at Alsalam Lutheran Church in Bay Ridge. Speakers included Yemeni youth, representatives of Yemen Aid, the New York City Commission on Human Rights, and the NWU, as well as historian and writer Dr. Goldbarg Bashi, author of the children's book 'P is for Palestine'. The event was also sponsored by Jewish Voice for Peace, Brooklyn Peace and the International Committee of the Professional Staff Congress, which represents CUNY teaching staff. Read more about the event here! Pictured above is Marwa Janini, an Immigration Navigator at AAANY.
---
 Mark your calendars for these upcoming events with AAFSC:
Youth Program Talent Showcase – Friday April 20th, 5 p.m.- 9 p.m. Location TBD!
Arab-American Heritage Day with Brooklyn Borough President Eric L. Adams – Tuesday, April 24th, 5:30 p.m.-9:30 p.m., at Brooklyn Borough Hall
AAFSC at the Generosity Series Multi-Charity 5k – Sunday, April 29th, 9 a.m – 12 p.m., Prospect Park, Brooklyn
National Arab-American Service Day – Saturday, May 5th – Location and activities TBD!
Keep an eye out for updates via email and on our social media!
Email volunteers@aafscny.org to learn more about how to get involved with our programs and/or volunteer at these events.
For updates and more, follow us on social media!  


 @AAFSC  

@AAFSCNY